JOIN THE CLUB
The action-packed martial arts sparring program that every student will enjoy.
The Hyper Fight Club martial arts sparring program will your school deliver an experience that gets students excited!  Now you can offer the high level training for your top students have been asking for.  This sparring program curriculum is so good that even students who normally DO NOT LIKE sparring will want to join. You'll suddenly have packed sparring classes, larger competition teams, and the most exciting program around. Retention will skyrocket, and referrals will too. The best part? You can be up and running in 48 hours. Guaranteed.
Three Programs
Are Basically Free
Retention + Better Athletes
School Growth + Community Edge
A SPARRING EXPERIENCE THAT IS FUN & POWERFUL GET'S STUDENTS ADDICTED TO YOUR FIGHT CLUB PROGRAM
The warm ups, music, and combat sprints will rock the house. The energy that's packed into every Fight Club class is contagious. Students can't help but praise it to their friends and family, generating tons of referrals. Get ready for retention like never before. People love this program so much they simply can't quit!
We generated over $34,000 in tuition from our first Fight Club event.
This program is great.
Gavin Hazeldon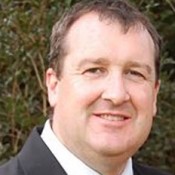 WILL IT "FIT" YOUR SCHOOL? YES. HERE'S HOW YOU CAN LAUNCH IN AS EARLY AS 48 HOURS FROM NOW.
We have put together, easy to follow, 12-week seasons featuring different styles for you to choose from. After you choose your first season, review the materials for the classes, and the next day hold a private instructor's meeting to prepare the team. The following day is show time. You'll be surprised how quickly your instructors will be able to follow the class plans and no longer need the pre-class planning meetings.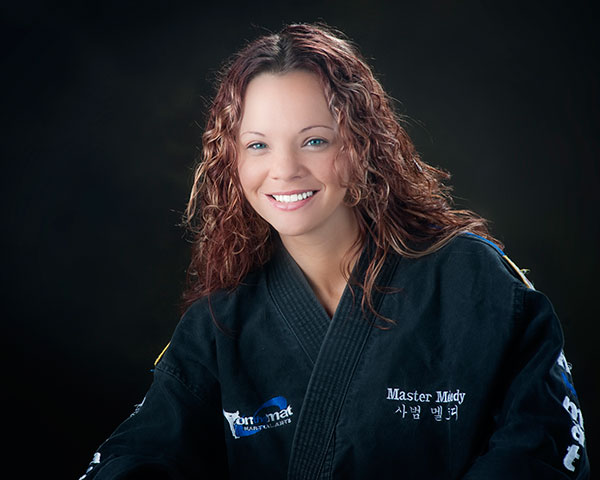 2 days after we enrolled, my team started implementing the FIGHT CLUB class format & drills. I noticed an immediate increase in energy, excitement and sparring improvements. The students love these sparring drills and classes!
SPARRING WILL NEVER AGAIN BE THE REASON STUDENTS QUIT. IT'LL BE THE REASON THEY STAY.
A student will never tell an instructor they are scared of sparring because it's not cool. They will just quit. When creating this program, we considered all the situations that can lead to students fearing another sparring class.The Hyper Fight Club class plans, drills, and progression-based levels of contact allow the student to rapidly become comfortable with sparring. REPLACE FEAR WITH FUN!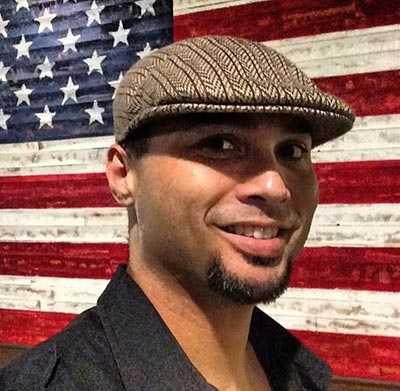 THIS YEAR WE HAVE THE BIGGEST COMPETITION TEAM WE HAVE EVER HAD. THE STRUCTURE OF THESE DRILLS TAKE THE FEAR FACTOR OUT OF SPARRING FOR MY STUDENTS.
SHY STUDENTS I NEVER THOUGHT WOULD ENJOY SPARRING ARE NOW SOME OF MY BEST FIGHT ATHLETES.

Romeo Gregory
WHEN YOU CREATE INCREDIBLE FIGHT ATHLETES, THE WORD GETS AROUND FAST
When the first group of hyper fight club schools held their graduation events, the parents were shocked to see the transformation in their children. every parent wants to see their child excel, and when they see their child performing world class pro combinations, they won't be able to stop talking about it to others.
EVERY 12 WEEKS YOUR STUDENTS WILL HIT NEW LEVELS.
Students learn a new set of fighting combinations each season along with a series of drills and class experiences in order to perform them at a high level. This gives members an incredible sparring advantage that allows them to win in the ring and protect themselves in the street.
GET ACCESS TO TOP SPORT & COMBAT FIGHTING COMBINATIONS AND STRATEGIES NOW!
The trainers and athletes have chosen only their very best techniques to teach you and your members.

Sport Fighting combinations use traditional martial arts techniques from karate, taekwondo, kenpo and kung fu.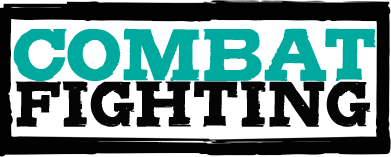 Combat fighting combinations use kickboxing, takedowns and ground techniques.
THE STUDENTS CRUSHED THEIR SPARRING GRADUATION TESTS AND PARENTS COULDN'T BELIEVE HOW MUCH THEY IMPROVED THEIR CONTROL, TIMING, PAD WORK & PARTNER DRILLS.
I can't believe the progress I saw after just 12 weeks!

Kerry Jiroch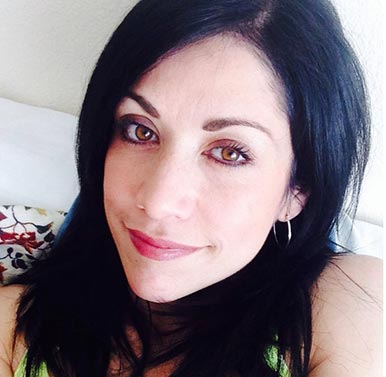 THE REAL VALUE OF A SCHOOL IS THE QUALITY OF ITS INSTRUCTORS, AND THE LIVE WEEKLY COACH'S HUDDLE DISCUSSIONS ARE PRICELESS FOR THE GROWTH OF YOUR TEAM.

These weekly students talks give instructors a professional voice and lesson to teach members.
Progression is the key to retention. The amount of in-depth knowledge provided will kick the speed in which your instructors and students learn into overdrive (regardless of their current ability level).
OVER 30 COACHES, ATHLETES, INSTRUCTORS AND ADVISERS WORKED TO CREATE THIS PROGRAM.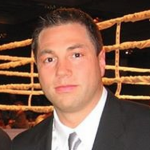 This is the holy grail of fight knowledge, it does not get better than this.
(K1 Fighter, IKF, ISKA, WKA, WKBA World Champion, and trainer for UFC fighters Alan Belcher, Stephan Bonnar, Matt Mitrione, Anthony Pettis, Jens Pulver, Ben Rothwell, Ben Askren, and Erik Koch)
Duke Roufus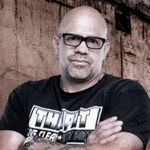 These are the exact combinations and training methods we are using to build the top tier of the UFC.
(Trainer for UFC Fighters Chuck Liddell, Glover Teixeira, Court McGee, and Ramsey Nijem)
John Hackleman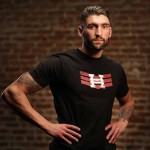 You get the science and the knowledge of the current fight training methods used by the best in the world.
The evolution of sparring is changing and you have access to the most current cutting edge sparring combinations and techniques to teach your members and instructors.
Skyler Meyers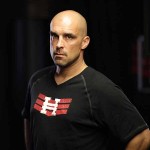 These are the exact drills and combinations we are using to build the top fighters winning right now.
Create the best fighters in the fastest and most efficient way possible.
Mike Pombeiro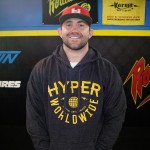 This program delivers the very best sparring program for youth and adults hands down. There is nothing better.
(UFC fighter)
Alan Belcher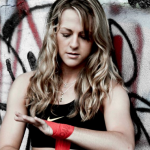 Don't try to reinvent new curriculum. These are the exact techniques & drills we are using to win tournaments worldwide.
Give your students and instructors an unfair advantage over the competition.
Chelsey Nash
We are known as a top school creating fight athletes in our community. I KNOW I am giving members the very best sparring and self defense curriculum possible.
Josh Arcemont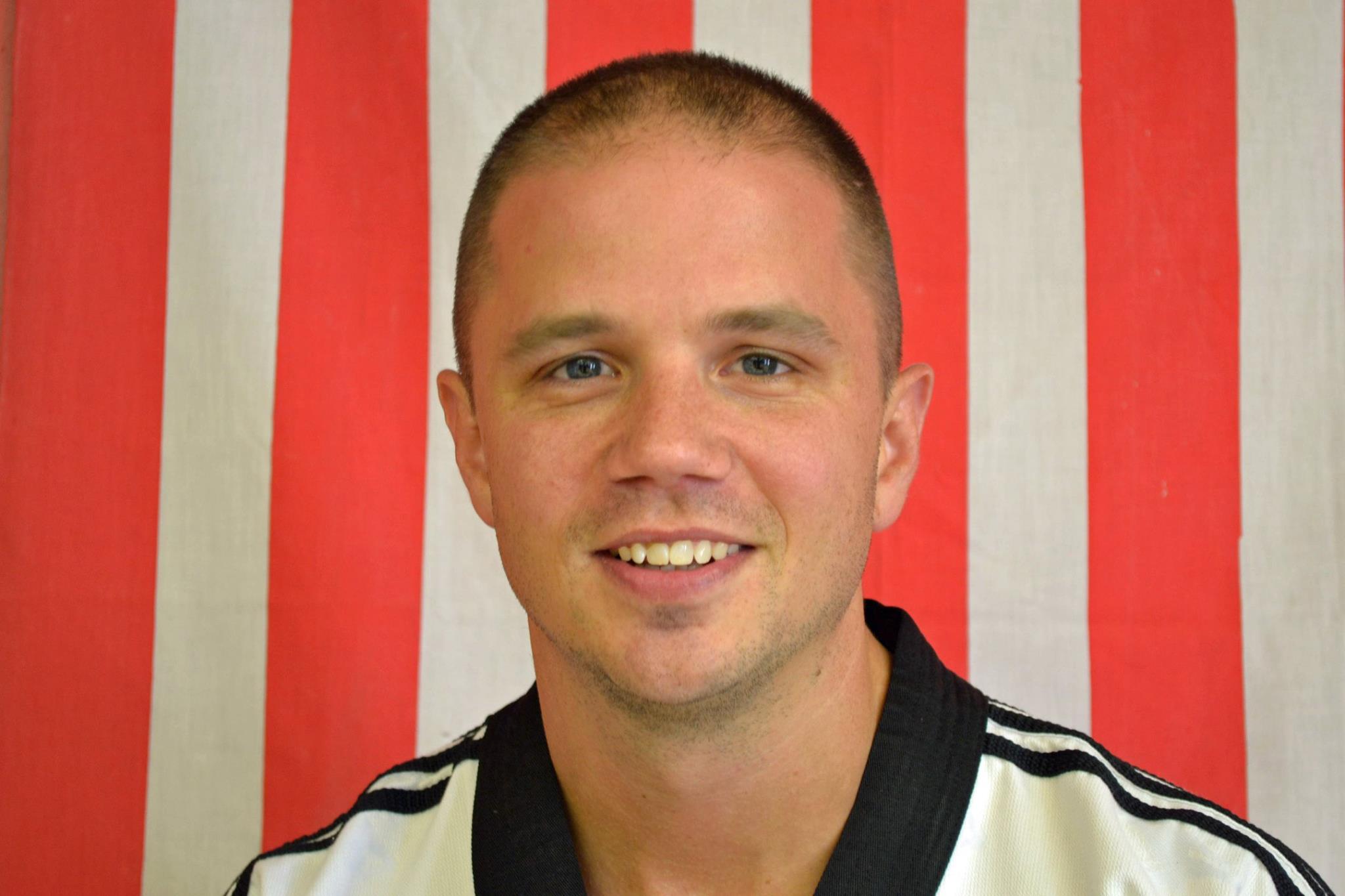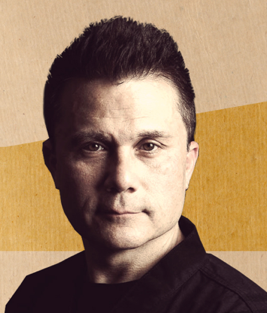 MY INSTRUCTORS LOVE TEACHING THIS PROGRAM AND WAY MORE STUDENTS ARE ATTENDING SPARRING CLASSES! The pro insights, class plans and Coaches Huddle tools help my instructors deliver a very professional experience to our students. Brannon Beliso
1 FIGHT CLUB WORKSHOP GENERATES ENOUGH INCOME TO PAY FOR THE ENTIRE PROGRAM EACH YEAR!
The Hyper Fight Club workshops are a fun and easy way to generate income and get students motivated. This 4-hour experience is simple to teach, it inspires members and makes money.
Learn what strategies they use to build top fighters and what they would want their own children to know for winning in the ring and protecting themselves in the life. WE ARE COMMITTED TO GIVING OUR STUDENTS THE BEST.
WE ASKED EACH COACH TO ONLY TEACH THEIR TOP TECHNIQUES.
Learn what strategies they use to build top fighters and what they would want their own children to know for winning in the ring and protecting themselves in the life. WE ARE COMMITTED TO GIVING OUR STUDENTS THE BEST.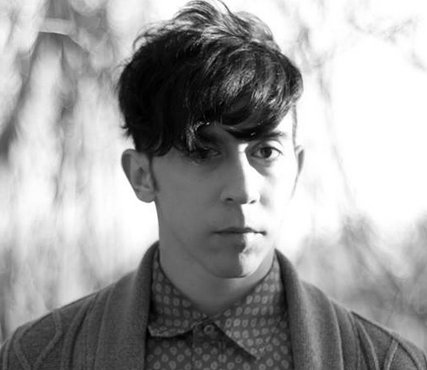 We Have had 350 people take our Hyper Bully Defense Program in 3 Months. We have been featured in the news and newspapers and this programs has drastically increased our enrollments & the growth of our school.
Jesse Pino
THE SCIENCE OF FIGHTING IS ALWAYS CHANGING
DO NOT TEACH THE SAME CLASS EACH YEAR, UPDATE YOUR SPARRING PROGRAM EXPERIENCE….
Pro Combinations from each Coach
Solid Foundation Training
ALSO INCLUDED
PRIVATE FACEBOOK TEAM OF SCHOOLS WORLDWIDE
We share updates, wins, ideas, strategies and plans to help everyone grow and succeed.
We are a real team of instructors & schools helping and inspiring each other.
Paul McCoy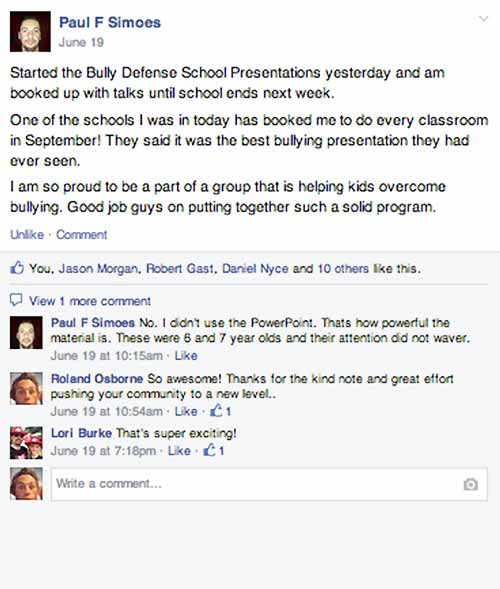 GET ACCESS TO THE $100,000 MEDIA LIBRARY
Use the Hyper commercials, posters, videos, Facebook posts, pro athlete mindsets and more to attract and retain members.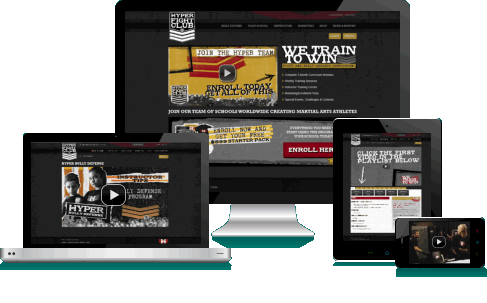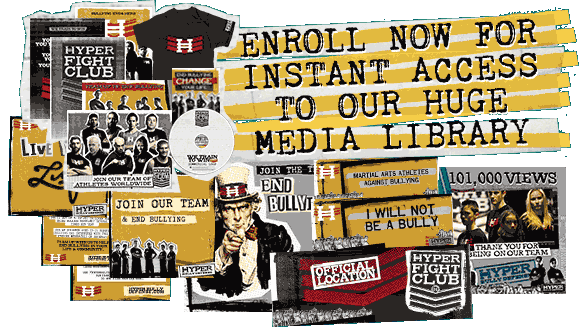 BUT, WE ONLY WANT THE BEST INSTRUCTORS AND SCHOOLS
We only want positive, modern day instructors who will deliver the content professionally and inspire great martial arts athletes. 1,000 schools strong, together we can be the change, but THIS PROGRAM IS NOT FOR EVERYONE.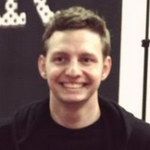 Hyper makes the very best media in the industry, period. I simply share the content each day and save a ton of time successfully promoting the workshops and seasons.
Daniel Nyce The Black Belt Academy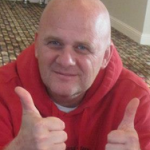 My students were hooked just from watching the video playing in the lobby on repeat. I covered the cost of the program from excitement and retention on the first day!
Shayne Simpson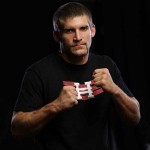 This is the very best of the best combinations, training drills and fight science. There is nothing better. This Program is light years ahead of everything out there.
Jack Felton
WE GUARANTEE this is not one of those programs you sign up for, use for a few months, then toss out.
Great curriculum keeps students excited about classes. The investment in this program will pay for itself several times each month with students not quitting along with the new students you will attract.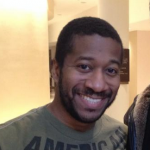 WOW- Over 7 years of unique curriculum + PLUS the Hyper Bully Defense Program… I have tried several programs before and have been disappointed. I was hesitant to give this a try. I can easily say that this is the best martial arts sparring & bully program I have ever invested in.
Araje L'Abert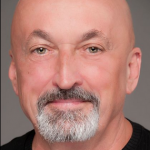 One of the best investments in martial arts. Immediate benefits in our youth and adults classes. The results are simple: better classes, better fight athletes and more fun.
Greg Silva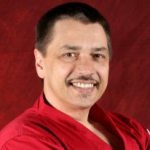 This program actually over delivers. It is worth 10X the investment and makes training professional staff instructors very easy.
Charles Chi
WHAT EXACTLY DO I GET?
OVER 7 YEARS OF UNIQUE 12- WEEK SPARRING EXPERIENCES
OVER 30 SEASONS AVAILABLE RIGHT NOW…
The Hyper Fight Club Membership Includes:
Official School & Listing on Map of Locations

Use of Media, Pictures, Commercials, Social Media Library ($100,000 value)

Online Access From Any Device w/ Playback to Any Platform

Complete 12 Week/Season Experience Platform

Complete Instructor Training Guide for Retention & Motivational Classes

Online Instructor and Launch Program Video Training

Complete 12-Week/Season Instructor Guides

2 Cool Music Mixes Each Season for Classes
Sport Fighting and Combat Fighting Fundamentals & Drills

Top Pro Athlete Fight Combinations

Top Pro Athlete Drills, Mindsets and Philosophies

Over 75 Unique Warm Ups & Combat Sprints

Over 50 Drills and Teaching Strategies to Create Athletes

The Fight Club Graduation Experience

Complete Coaches Huddle Lessons Plans (Over 200 Lessons)

Student/Parent Orientation Presentation Workshop

Complete Fight Club Workshop Outline and Marketing Materials
1ST CLASS CURRICULUM AND TEACHING STRATEGIES COMBINED INTO A VERY SIMPLE AND EASYTO USE 12–WEEK CLASS PLAN THAT ANY INSTRUCTOR CAN TEACH.
LIVE HELP WITH YOUR LAUNCH
INITIAL LAUNCH PLAN SPECIFIC TO TIME OF YEAR
WEEKLY ONLINE HANGOUTS WITH YOUR TEAM TO KEEP YOU ON TRACK
WEBINARS FOCUSING ON SEASONAL SPECIFIC TOPICS
EMAIL SUPPORT FOR BOTH YOU AND YOUR INSTRUCTORS
WHEN YOU JOIN OUR SCHOOLS, IT BECOMES OUR MISSION TO WORK WITH YOU TO ACCOMPLISH SOMETHING SPECIAL IN YOUR AREA.
YOU ALSO GET your own personal hyper fight club ambassador
Brooklyn helped

+2,000

school owners personally since


1998

, he'll help you get the most out of your program and
make it enjoyable in the process.
ADDITIONAL
LIMITED OFFER!
JOIN NOW & GET THE HYPER BULLY DEFENSE SYSTEM

WE GIVE YOU 4 PROGRAMS TO BE THE DIFFERENCE MAKER FOR YOUR COMMUNITY'S YOUTH. BECOME KNOWN AS THE BULLY DEFENSE EXPERT IN YOUR COMMUNITY, THEN PACK YOUR SCHOOL WITH OPEN HOUSE EVENTS.
Our media strategies, workshop and open house materials will make you the bully expert in your community. YouTube views are in the billions for videos trying to address bullying, we can make your school the one that is contacted to perform seminars at elementary and high schools, make appearances on local news channels, and hold open house events that are jam packed.
Our mission is to reach 1,000 SCHOOLS STRONG FOR THIS OCTOBER  and inspire over 1 Million families to protect themselves and friends from bullies. Help us end bullying in your community and inspire families to live their best lives.
THE BULLY DEFENSE
MEMBERSHIP INCLUDES:
COMPLETE HYPER BULLY DEFENSE SYSTEM
The Hyper Bully Defense community workshop experience
The Hyper Bully Defense Athlete 12-week curriculum
The Hyper Bully Defense training huddle discussion for members
The Hyper Bully Defense TEAM community projects
*** All 4 programs are included FREE.
Official School & Listing on Map of Locations
Use of Hyper Bully Defense Media, Pictures, Commercials, Social Media Library
Bully Expert Instructor Lesson Book
Complete Instructor Training Guide & Video Training
School Letter & Workshop Guide
Hyper Bully Defense Workshop Experience Instructor Guide
Hyper Bully Defense Workshop Outline and PowerPoint Presentations
Hyper Bully Defense Workshop Marketing Guide
Hyper Bully Defense 12-Week Experience Outline + Mental and Verbal Lessons
Hyper Bully Defense 12-Week Sparring Fundamental Sets + 6 Most Common Street Attacks
Hyper Bully Defense 12-Week Test, Graduation, Certificate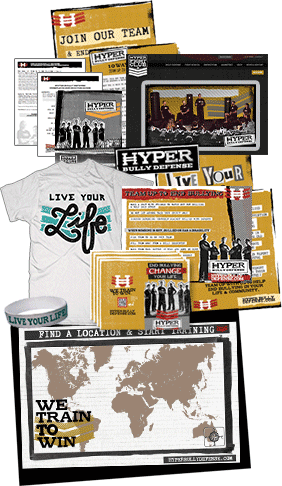 HYPER BULLY DEFENSE OPEN HOUSE EVENTS
Fill up your school with families from your community using our Open House system.
TEACH WORKSHOPS IN THE SCHOOL SYSTEMS
A comprehensive guide is provided outlining booking, hosting, and following up from each workshop.
EASILY REACH 1,000'S OF FAMILIES IN YOUR COMMUNITY
Our marketing strategies help you inspire the community to attend your open houses.
Bully Pledges & Parent Inspiration
Student Marketing Package
Powerful Commercials (our soft launch video reached 300K views)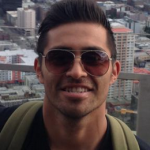 We had 125 families come for our first Hyper Bully Defense Open House with only 3 weeks of preparation. Hyper makes everything easy for you to use.
Carlos Aguilar – KickForce Martial Arts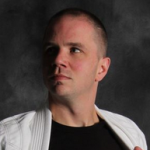 I showed the principal the Hyper PowerPoint presentation and she immediately gave me access to teaching courses to the students.
Josh Arcemont